Published on Feb 10, 2023
Amacom exclusive distributor of ShiftCam in Benelux
Recently, Amacom expanded its portfolio with the innovative US brand ShiftCam. In early 2017, ShiftCam was founded on the mission and drive to reinvent mobile photography and offer even simpler, more compact and complete solutions.
Over the past decade, mobile photography and videography have become a major trend in storytelling, both on a personal and professional level. The founders of ShiftCam noticed this mobile development at an early stage and set themselves the goal of making the most seamless transition from smartphone to professional camera possible with ShiftCam.
Amacom handles the daily purchasing, sales and distribution of the ShiftCam brand in the Benelux.
Sharing memories
The founders of ShiftCam believe that the ability to take the perfect photo should be accessible to everyone, not just professionals. With a range of products that enhance mobile photography, anyone can now capture cherished memories in a creative and professional way simply via their mobile device.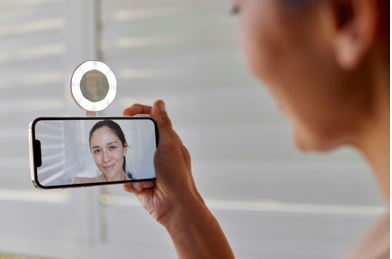 SnapGrip; Grip, snap, shoot
The SnapGrip system consists of a SnapGrip, the SnapLight LED ring light and the SnapPod tripod, all of which can be magnetically attached to each other. Each component can work separately, together and in any combination. SnapGrip is a portable, lightweight compact handle, dock and charger that allows users to shoot on a smartphone quickly, safely and easily. SnapGrip works with virtually any smartphone and is MagSafe-compatible.
ProGrip; comfort, power, stability
ProGrip is an ergonomic battery-powered grip that turns your smartphone into a professional camera in just seconds. With a built-in shutter release button, stable grip and wireless charging, you can experience shooting like a pro on your next adventure.
Amacom offers its partners an attractive range of various smartphone accessories to take mobile photography to the next level and looks forward to working with ShiftCam with great confidence.
Interested in ShiftCam? Get in touch with your account manager!
VALENTINE GIVE AWAY
To celebrate the addition of this new fine brand to our range, enter now for a chance to win a SnapGrip Creator kit from ShiftCam. Check out our Facebook page (https://bit.ly/3HL8jKX) or Instagram page (https://bit.ly/3jK9aU8) for more information!