With Quecom, Amacom has its own order and information system. Quecom is an online portal where Amacom employees, suppliers and customers come together to gain transparent insights in their daily businesses. With Quecom we offer a connecting platform with powerful (mobile) solutions for your (web)shop, brand or organisation. From 24/7 access to our product range and real time insight in our stock, reselling, deliveries and reports to complete fulfilment and API connections; with Quecom, you are ready for the future!
Already a Quecom account?
Advanced process automation
Automation and innovation have been a top priority for Amacom since day one, since we are operating in high tech business. We firmly believe the information we provide needs to be both accurate and easily accessible. Quecom shows the current stock and product specifications for each product. This information can also be shared with our customers' webshop and cash register system through EDI or API connections. In addition, Quecom offers self-developed webshop connections, loyalty and brand shops.
Discover all advantages
Want to have 24/7 insight in your business through Quecom?
Connecting platform in digital fulfilment for customers, suppliers and Amacom employees
User friendly and transparent
Access to a wide product range including product specifications and commercial content
Real time insight in stock, reselling, deliveries and reports
Simple connections with many POS systems and the familiar market places
And many other reasons…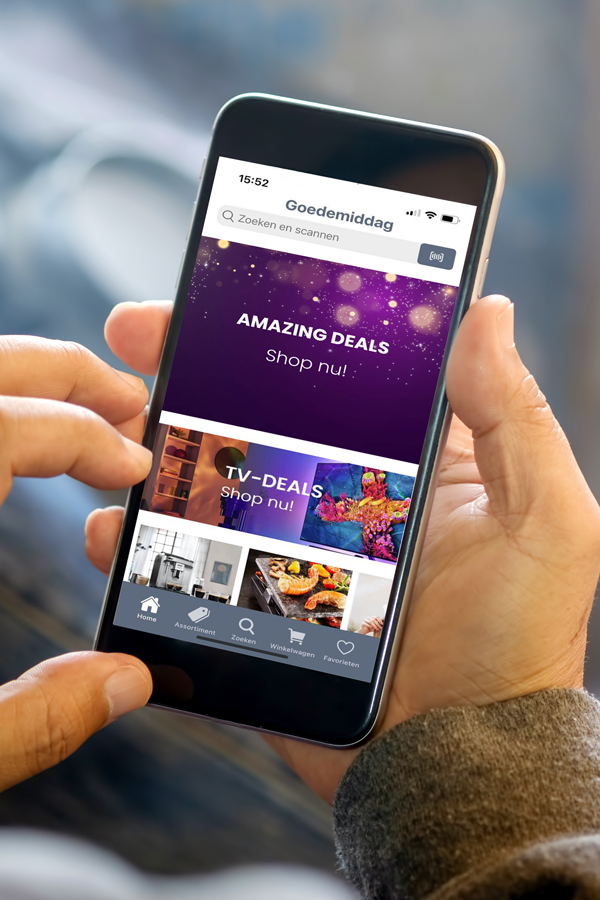 Specially designed for our customers
Always up to date with My Quecom
Did you know as a customer it is now even easier to manage your orders in Quecom? This is My Quecom, your personal area within Amacom's online order and information system. Here you gain insight in your order status, invoices and returns within seconds. Check out the animation below for more information!