Published on Jan 21, 2021
Amacom's purple delivery service is expanding again
As a distribution and fulfillment partner, Amacom has already spread a lot of purple magic. This is also the case with the purple delivery service. By 2020, Amacom has driven more than 1 million kilometers with its buses, made more than 33,000 stops and driven more than 18,500 hours. A longing for more!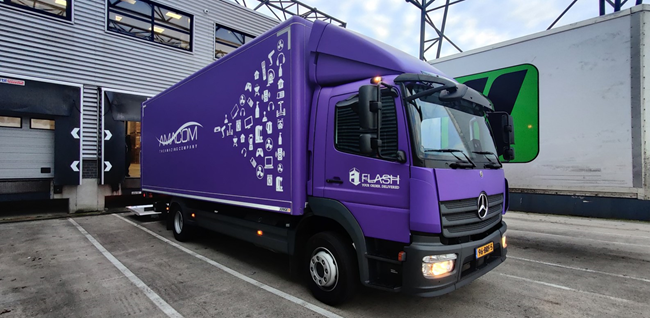 We are therefore proud to announce that Amacom has taken a great step in the further expansion of its fleet with the arrival of two brand new Ategos! With these Ategos, Amacom is able to transport more pallets per vehicle, so that routes can be organized even more efficiently and we can perform our service even better.
Amacom is looking forward to providing its customers with even more purple magic in 2021!
Click on the image below to watch our latest video.