Published on Sep 1, 2023
Interview Amacom and Exertis AV in new edition ITChannelPRO
The new ITchannelPRO edition an interesting interview is published with Christ-Jan Beljaars and Bas Janssen about the partnership between Amacom and Exertis AV Benelux and the opportunities it brings.
Click on the image below to view the complete interview.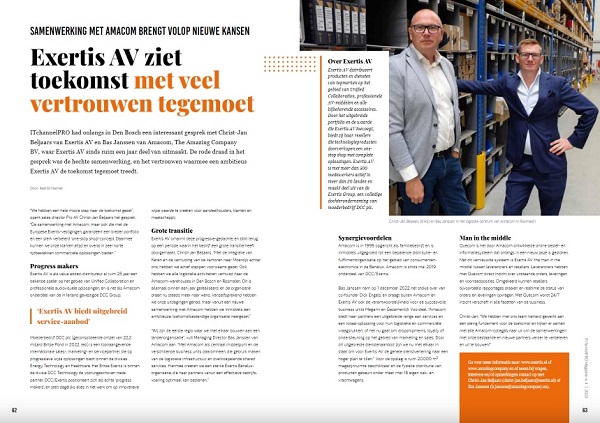 The interview looks back at the transition Exertis AV went through and discusses the integration and merger of two beautiful worlds. It also zooms in on how both parties will strengthen each other and the added value they will offer the market together. A fantastic adventure with great challenges, which we all look forward to with a lot of energy.
Amacom thanks Eric Luteijn and Rashid Niamat for the text! It has once again become an interesting publication!