Will you also become part of our Amazing team?
Internship for HBO Students
Are you looking for an educational internship? Then you have come to the right place at Amacom, The Amazing Company! For the period January 2021 - June 2021, our Amazing team has room for enthusiastic HBO training interns (based in Den Bosch or Rosmalen). We prefer students in the direction of commercial economics, marketing, finance or logistics. Are you interested? Then read on!
Assignment
Since we work in a world where no day is the same and the market is constantly changing, it is difficult to describe an assignment in advance without your input. We will therefore formulate an assignment together during the discussions. When you come to do your internship with us, you then determine the final direction of your assignment, together with your supervisor, a few weeks before you start, with sufficient room to show your input and interests.
History
Amacom, The Amazing Company B.V. was established in 1999 and has been constantly evolving ever since. What started as a small family business quickly grew into a well-known international player in the world of consumer electronics. The strength of Amacom lies in aspects such as quality, reliability and efficient operational management. A valuable network, perfect logistics solutions and a powerful automated platform have brought Amacom to where we are today.
Our Amazing organisation:
Amacom, The Amazing Company handles the daily purchasing, sales and distribution of (mainly) consumer electronics for large and small e-tailers and retailers in the Benelux. A fulfilment partner for whom no question is too far-fetched and where people work that you can just call for personal contact. We are a growing organisation, but we are still the warm family oriented business as in our early years in 1999. That's because we work with the right people. A young, committed and enthusiastic team that does everything they can to get every package to the right place on time. With every order and every package we give a hint of our purple magic. Invisible and intangible, but what makes Amacom amazing.
Just as enthusiastic as we are?
Reply!
Then send your resume with motivation letter. If you have any questions, you can always contact the HR department via: hr@amazingcompany.eu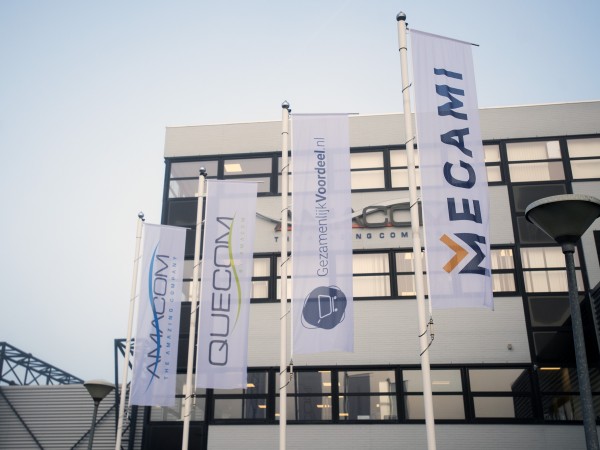 Facts & figures
The world of Amacom