Will you also become part of our Amazing team?
Account Manager Belgium
To support the ambitious growth vision of our company and the geographic growth to neighboring Belgium, we are looking to strengthen our sales team. Amacom is looking for an account manager for the Belgian market (male/female), based on full-time availability (40 hours per week).
Within our organization you are responsible for your own customer portfolio within the challenging Belgian retail landscape. In addition to the sustainable development of the relationship with existing customers and the sale thereof, you are also mainly involved in the further expansion of your customer portfolio. You are a real go-getter and are able to overcome any obstacles in the form of cultural differences and language barriers from a customer-oriented approach. Do you have commercial and communication skills and would you like to have personal contact with your customers? Then this position as account manager is perfect for you.
Job description
In this role you have a key position towards the Belgian market and you independently have frequent customer contact at different levels within the customer's organization. You switch effortlessly with buyers, management and independent entrepreneurs and are able to translate Amacom's growth division into results. You often spar internally with the product managers of the purchasing department, the commercial office staff and your sales colleagues. You are eager to learn and hungry and live from an ambitious drive for commercial success within sustainable customer relationships. You look for new customers and close the best deals here, but you are also responsible for the growth of existing customers. You keep a close eye on opportunities through non-industry channels and you act proactively on them. Thanks to your vision and insight you are one step ahead of the competition as much as possible.
We are looking for someone that:
Is eager to learn and hungry and achieves commercial successes based on an ambitious drive;
Develops your own sales vision and draw up a sales plan based on this;
Has analytical skills, so that sales data is correctly interpreted;
Actively looks for new customers and has perseverance;
Is able to maintain and deepen an existing business relationship correctly;
Has a commercial attitude, has good communication skills and is fluent in the Dutch, English and French language;
Has an MBO + / HBO working and thinking level; and has several years of relevant sales experience, preferably in the consumer electronics industry.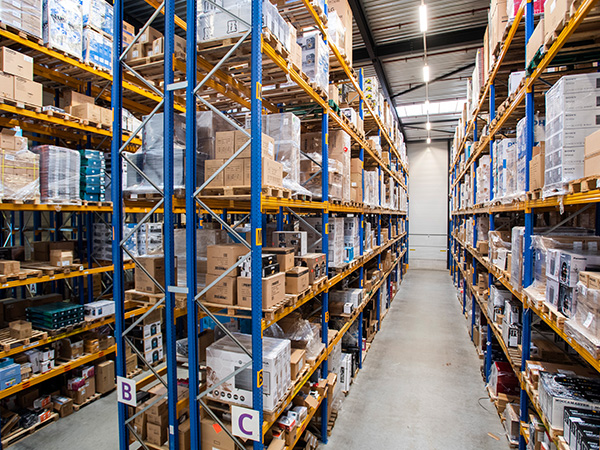 What we offer you:
An independent field service role with your own customer portfolio, where you are part of the sales team;
A dynamic environment where there is room for personal growth and development;
A competitive salary with an attractive bonus scheme;
25 vacation days;
Access to a laptop, lease car and telephone allowance;
A nice team with colleagues within a real Brabant family company, where sausage rolls, Bossche Bollen and conviviality are central.
Our Amazing organisation:
Amacom, The Amazing Company handles the daily purchasing, sales and distribution of (mainly) consumer electronics for large and small e-tailers and retailers in the Benelux. A fulfilment partner for whom no question is too far-fetched and where people work that you can just call for personal contact. We are a growing organisation, but we are still the warm family oriented business as in our early years in 1999. That's because we work with the right people. A young, committed and enthusiastic team that does everything they can to get every package to the right place on time. With every order and every package we give a hint of our purple magic. Invisible and intangible, but what makes Amacom amazing.
Just as enthusiastic as we are?
Reply!
Then send your resume with motivation letter. If you have any questions, you can always contact the HR department via: 073 - 543 07 75.
Facts & figures
The world of Amacom