Published on Sep 17, 2020
Sustainable expansion of Amacom fleet
As a distribution and fulfillment partner, Amacom is aware of its social role in society and is therefore continuously engaged in the application of sustainable solutions within its (logistics) services. These solutions range from waste separation and energy efficiency to recyclable packaging material and the most efficient way possible of packaging and shipping our products. In line with this, Amacom has now also taken a nice step in making its fleet more sustainable.
We deliver electronics with a plug
Amacom is proud to announce that it has added a Volkswagen e-Crafter to its own purple delivery service. With this electric company car we can now deliver consumer electronics to our customers in the region in a sustainable manner. The e-Crafter does not emit CO2 and nitrogen and therefore is the right ecological way to reach our customers.
Amacom is looking forward to using the Volkswagen e-Crafter and thanks Autobedrijf Van den Udenhout B.V. for the pleasant cooperation regarding the delivery.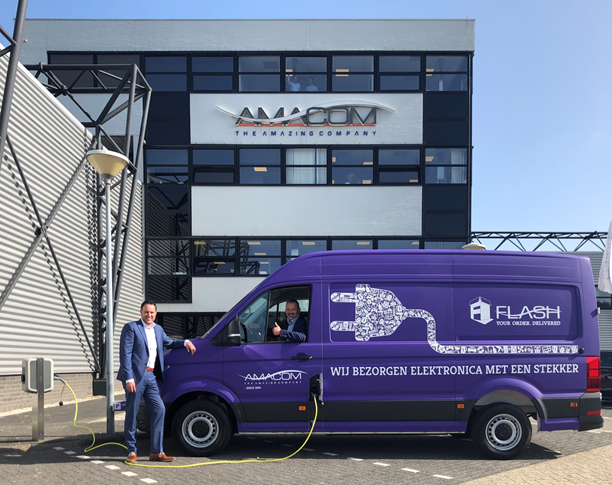 Click here to find out more about our sustainable initiatives.