Published on Aug 27, 2021
Amacom, The Amazing Company visible in pink on away shirt FC Den Bosch
Amacom is the proud main sponsor of FC Den Bosch and will be visible with its company name on the front and back of the FC Den Bosch match shirt for the next six months. During the past matches, we have often seen the Amacom company logo on the blue and white home shirts. On Friday evening August 27, at the away match against FC Eindhoven, FC Den Bosch will play in the black and white away kit for the first time this season.
The colors of the away kit refer to the time when the club played its home games in black and white. The kit also has a nice link to the city through the dragon that is embroidered on the back of the shirt under the collar and via the scales of the famous city dragon that are visible all over the shirt in the background.
The black and white shirt has been subtly finished by the club with some pink details. For example, the company names and logos are visible on the shirt in a pink color. The name Amacom will also be visible in pink on the shirt, something we warmly welcome. The combination of respect for the past and putting this history in a new perspective towards the future appeals to us very much and fits perfectly with the current situation of the club.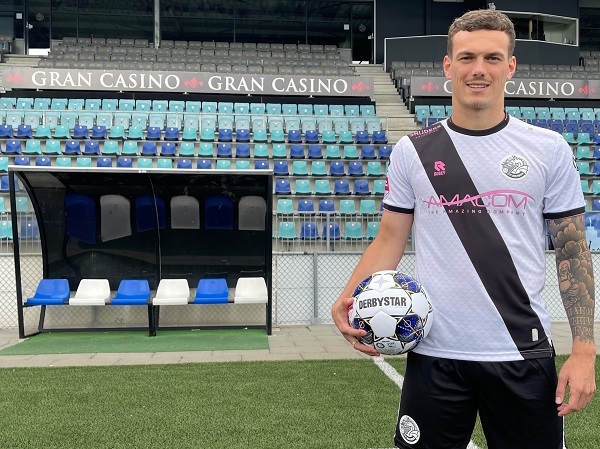 In addition, with the color pink we have an extra opportunity to periodically draw attention to the current theme of diversity, which we consider highly within Amacom. Whether it's a difference in gender, ethnicity, age or character, we believe that a diverse work environment leads to a better performance. Due to the growth of our company, we are always looking for new talent and through this route we would like to bring the open vacancies within our organisation to the attention of the widest possible target group. The vacancies can be viewed at the section 'work at' on top of this page (www.werkenbijamacom.nl).