Published on Nov 24, 2021
Amacom, The Amazing Company launches partnership with LIVALL smart helmets
Amacom, The Amazing Company B.V. has launched a new partnership and added the brand LIVALL to its portfolio. LIVALL has introduced the world's first smart and safe helmet and is now available on the Dutch market. Amacom handles the purchasing, sales and distribution of LIVALL in the Benelux. LIVALL's full-featured helmets are equipped with smart functions that make it safer for the driver while cycling.
LIVALL smart safety protection
LIVALL has become the market leader in smart helmets since its founding in 2014. LIVALL's mission is to be the world's most innovative company in smart safety protection. With a primary focus on product innovation, experience and ease of use, LIVALL has received more than 40 awards from the market and industry at home and abroad. LIVALL currently holds over 170 patents.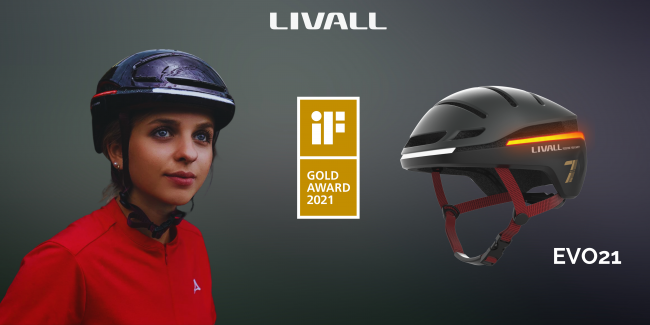 Cycling, mountain biking and skiing
LIVALL's smart helmets are particularly designed for mountain bikers, city cyclists and road cyclists. Features of the smart helmets include smart safety lights, turn signals, Bluetooth hands-free calling, Walkie-Talkie, music playback via smartphone connection and an SOS Alert function, where the specified contacts are notified from the rider's live location in case of an accident.
In addition to bicycle helmets, LIVALL has also designed a ski helmet. This ski helmet is also packed with smart features, including advanced two way communication, SOS Alert function, Walkie-Talkie, hands-free calling and the ability to play audio apps thanks to the integrated Bluetooth speaker. All Livall products have passed rigorous technical and safety certification.
If you are already a partner at Amacom, view the LIVALL range in our online ordering and information system Quecom! Do you not yet have access to Quecom and are you not yet an Amacom customer? Please contact us via our contact form and ask about the opportunities to cooperate via one of our account managers.