Published on Aug 19, 2020
Amacom launches partnership with Naipo
Amacom recently launched a great new collaboration and added the Naipo brand to its portfolio. Naipo is a supplier of high-quality massage products and is originally a Chinese company with more than 4,000 employees, including 150 product developers. Naipo is part of Aukey, a producer of consumer electronics and mobile technical accessories.
Affordable, comfortable en reliable massage products
In this modern age of fast and hurried living, full of stress, Naipo is committed to developing the best massage and relaxation products to deliver wellness and value to people of all ages and lifestyles. Naipo's mission is to provide affordable, comfortable and reliable massage products around the world that utilize the most modern technologies and support a healthier lifestyle! Naipo focuses on a broad target group, from seniors and office workers to athletes and families. Naipo stands for well-being, health, comfort and happiness and is today active in more than 30 countries around the world.
Wide range of products
Amacom, The Amazing Company has started with an extensive range of massage products for shoulders, neck, feet, (lower) back and body. If you are already a partner at Amacom, view the Naipo range in our online ordering and information system Quecom! Do you not yet have access to Quecom and are you not yet an Amacom customer? Please contact us via our contact form and ask about the opportunities to cooperate via one of our account managers.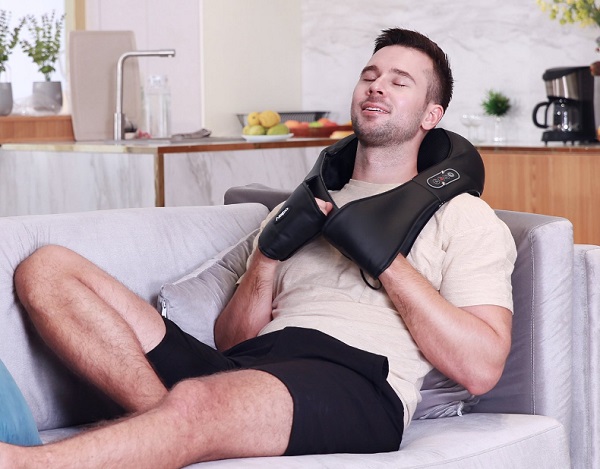 Discover the many advantages
Would you like to team-up with Amacom?
Expertise in the field of planning, logistics and distribution
24/7 access to Quecom
Limitless assortment, shaped by many (A-) brands
Strong partner in automation (e.g. API and EDI connections, market places, brand shops and loyalty)
Physical back office
Own purple delivery service with dedicated drivers
And many more reasons…