Published on Mar 17, 2022
Amacom and Boelens de Gruyter together main sponsor until end of season
Amacom, The Amazing Company B.V. and Boelens de Gruyter share the main sponsorship at FC Den Bosch in the fourth period of the current season. Alternately, they will be on the front of the Bossche game jersey until the end of the season.
The Bossche company Amacom had already been on display with its company name on the front and back of the shirts of the main squad for the past eight months. Amacom would make way for a new main sponsor as soon as one appeared. Amacom itself would then continue as sub-principal sponsor, something it has also expressed the intention to do with a view to next season.
Nevertheless, last Friday in the home match against MVV, not the logo of Amacom but that of Boelens de Gruyter adorned the chest of the players from Bossche. That shirt change came from a charity auction, where Boelens de Gruyter was the highest bidder. Both companies with Brabant roots have a long and personal history with the club, with the city and with each other.
The latter has now led to a special one-two punch: until the end of the season the sponsors share the space on the match outfits and the main sponsorship. FC Den Bosch is very happy with both sponsors and with this modern take on the main sponsorship. "Sharing is the new having. Togetherness like this only makes the club stronger," says general manager Rob Almering.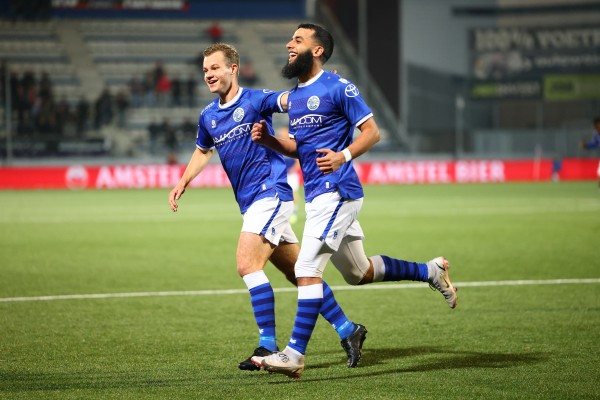 Discover the many advantages
Would you like to team-up with Amacom?
Expertise in the field of planning, logistics and distribution
24/7 access to Quecom
Wide assortment, shaped by many (A-) brands
Strong partner in automation (e.g. API and EDI connections, market places, brand shops and loyalty)
Customer service available six days a week
Own purple delivery service with dedicated drivers
And many more reasons…